Too many ideas are running through my head this morning I will try however to stay coherent.
This week we had a visiting group of teacher educators from India. The always energetic
Del Harnisch
invited and hosted the group. I met with the four teacher educators to share the work we have done on technology integration and used a new set of results that you can view
here
. One of the major questions that followed was the one I get the most. How do you help change the way practicing teachers (who work with our preservice teachers)?
The answer is incredibly unsatisfying: multiple exposures, with small groups at a time, and with attention to differentiated needs. For example we have been working with one Elementary school on iPad integration. As we planned our sessions we asked to work with 1-2 grade levels at a time making sure that the staff to teacher ration was low. This ensures that even the most frustrated member of the group gets the attention they need. We all preach differentiated instruction to students attentive to their needs but forget the same principles when we work with adults. The results of multiple visits and individual attention are undeniable. Just yesterday one of the teachers told me that the iPad provided a breakthrough with an autistic student. The student refuses to engage in school. Being a thoughtful educator she kept looking for ideas, after our training she used
Educreations
to create a math lesson. The student watched the lesson and then recorded his own understanding to demonstrate mastery. It is a small step, or is it? One student and one teacher found a meaningful way to use technology, this for me is the only way to move forward, until the critical mass of teachers using technology will simply overwhelm the tendency to replicate past practices.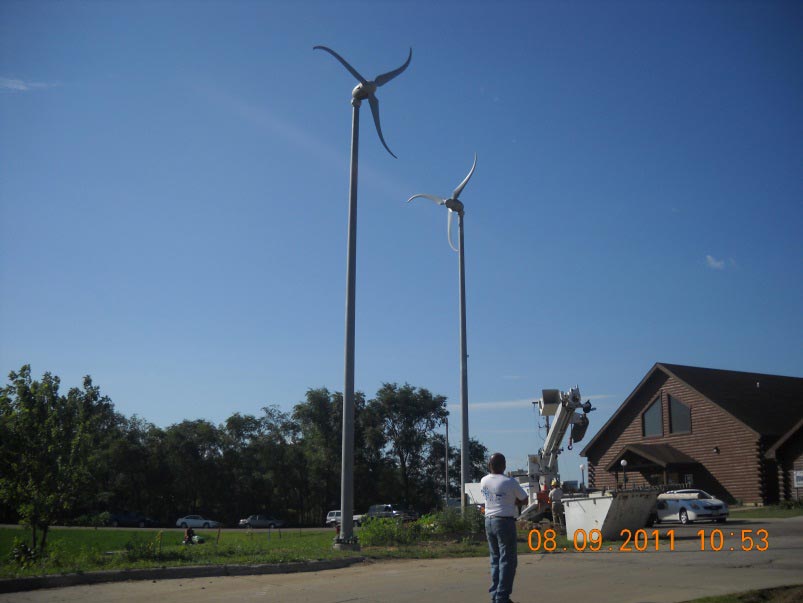 Little Priest Tribal College
Monday and Tuesday Laurie and I traveled to
Little Priest College
to teach a class on iPad integration to preservice educators in the
Indigenous Roots program
. The story was the same seven teachers were at different levels of comfort with technology but at the end of the three days they all created educational materials for use in their classroom. I cannot wait to see what they use next.
I know we want a revolution but, change will most likely happen after multiple exposures with small groups with attention to differentiated needs.